Number of Hats Donated to date: 36,570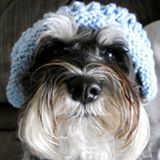 Delaware Head Huggers is suspending operations again, due to the surge of COVID cases nationwide.
Hospitals have stopped accepting donated items. Cancer patients are some of our most vulnerable and while we want to give them comfort, we all want them to be safe.
Please check back periodically or follow our Facebook page to stay up to date on any changes to this policy.
Stay safe and well and continue to make the world a better place each day.
If donating by check, please make the check out to "Robin Agar".
I do not have a business account and can not deposit checks made to Delaware Head Huggers.
Thank you!