Number of Hats Donated to date: 37,245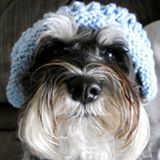 Delaware Head Huggers is happy to announce that we are cautiously beginning operations again.
Cancer patients are some of our most vulnerable and while we want to give them comfort, we all want them to be safe. So, there are some new rules in effect that must be followed.
1. NO LIBRARY DROP OFFS. I can't stress that enough.
 DO NOT put hats in the book drops….they will be thrown away. Many libraries are closed and will be for quite a while. They will NOT be getting transit in as they used to and it is going to take a very long time before libraries are back to normal.

2. Please do NOT make hats if you or anyone you have been in contact with is sick. This should be the general rule anyway, but it is even more important now.

3. Use ONLY machine wash/dry yarn for the foreseeable future. Patients will want to wash the hats as soon as they get them. NO hand wash only items.

4. Please WASH all hats prior to mailing them to me. This is for the patients and for my own safety. I'm immuno-compromised and if I get sick, DEHH stops completely. (I'm kind of important to my family too, so please do this!) Please wash, dry and then immediately box your hats to send. Please include a note saying that you washed them so I know they do not need to be discarded.

5. Donating locally is fabulous! Don't hesitate to donate to a center close to you if they can use them rather than sending things to me. Our numbers just do not matter this year at all! All items will need to be mailed to me directly at DEHH 202 Acorn Forest Dr., Felton, DE 19943.

7. Email me at robin@delawareheadhuggers.org if you have any questions at all. I usually respond within 24 hours.


Please check back periodically or follow our Facebook page to stay up to date on any changes to this policy.
Stay safe and well and continue to make the world a better place each day.
If donating by check, please make the check out to "Robin Agar".
I do not have a business account and can not deposit checks made to Delaware Head Huggers.
Thank you!