Number of Hats Donated to date: 35,376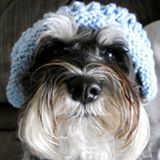 We are suspending operations during this COVID-19 crisis. The cancer warriors are some of the most vulnerable to this disease and we need to do our part to keep everyone safe and well.
This doesn't mean we should stop making hats…….it just means we can't ship or deliver them now. Once the world has righted itself, I will happily take all the hats and get them where they are needed. Perhaps without taking photos of putting on tags if it's a lot, but they will get where they need to go.
I will continue to post on Facebook every day, please join us there. I hope you will post or email me photos of the hats as you make them. I find this amazing group of people brings some happiness and kindness to the world and that won't stop just because we aren't accepting hats. So, please, send me pictures and keep following the page. I have some new patterns in mind and now seems like a good time to try them. Together, we'll get through all this.
If I hear of any center that needs hats, I will let you know. Let's all stay safe and try to help the USA and the world contain and recover from this.
If donating by check, please make the check out to "Robin Agar".
I do not have a business account and can not deposit checks made to Delaware Head Huggers.
Thank you!